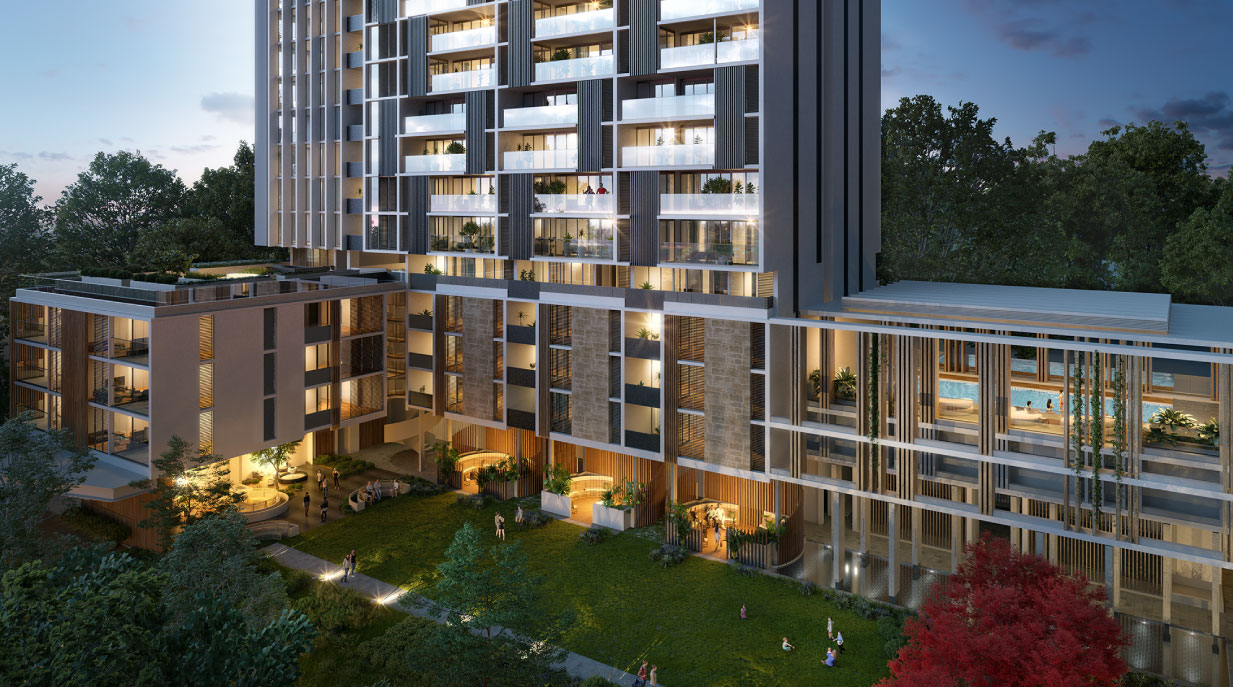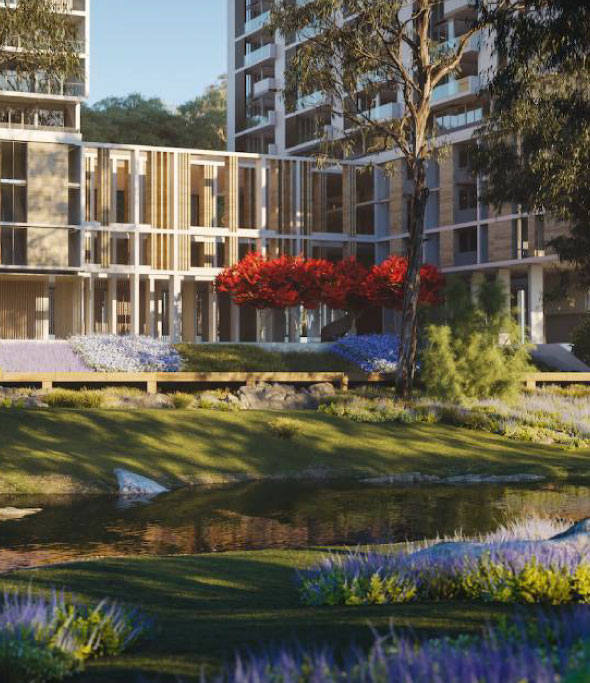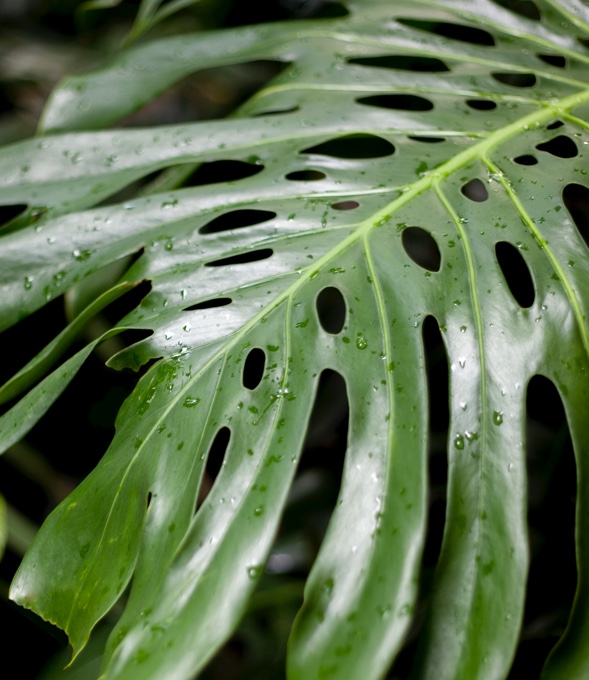 Soulful spaces designed to help you think, dream and create, breathe, stretch and grow.
Unwind in a setting that is truly alive, and the natural balance of nature is woven into every element of life. Retreat in the comfort of your sanctuary alone, or share it with your community. Connect in the pure simplicity of your soulful surroundings.
Ground floor
Connect, on another level.
With its expansive lobby and sweeping spiral staircase, the ground floor is a natural refuge for conversations and gatherings. By day, cocoon yourself with a collaborator in our business lounge, by night, escape to a private wine cellar with a close friend or three.
Level 1-2
Stretch, and switch off.
Shrug off the hectic outside world and focus on exercising your physical form as a tool for relaxation, health and wellbeing.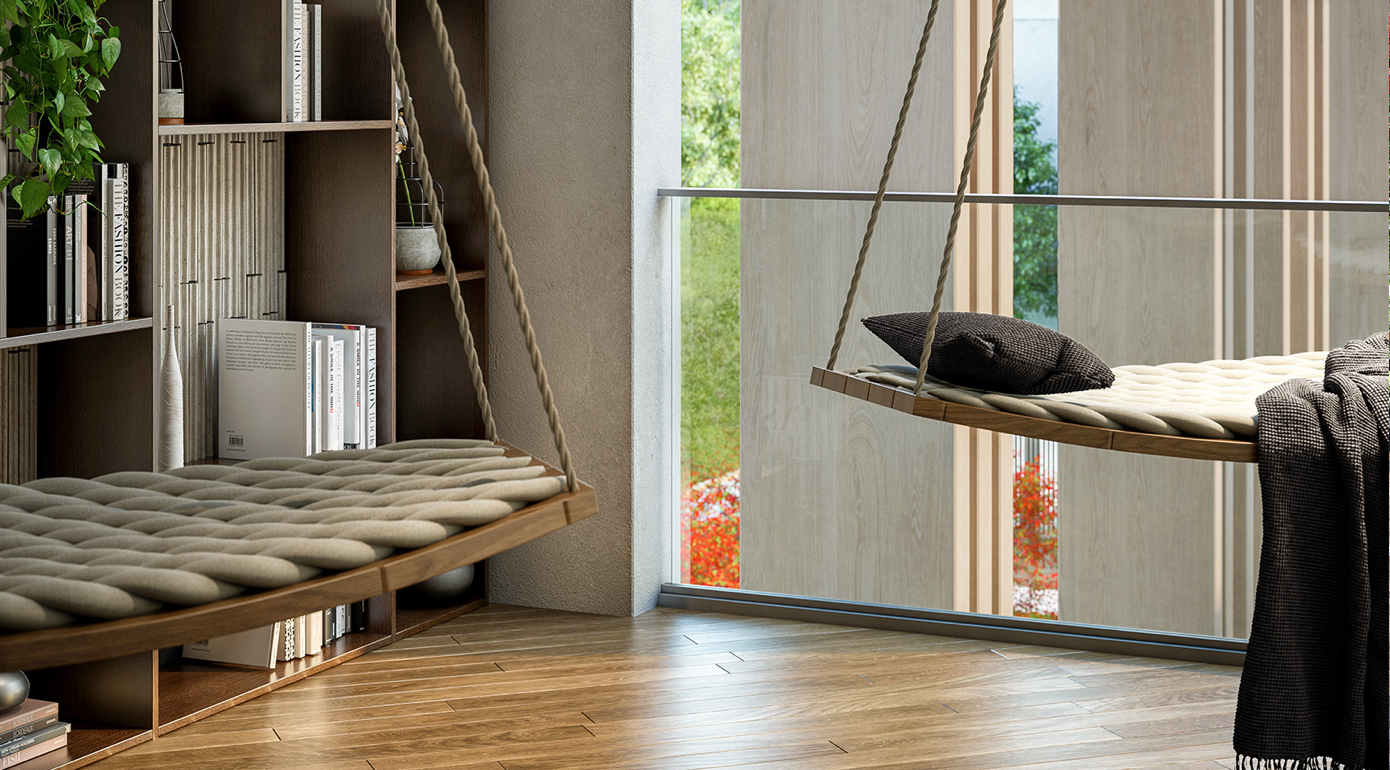 Level 3
Contemplate, and breathe deeply.
Immerse yourself in literature amongst lush greenery, meditate in a hammock in the breeze, or strip away the day in a deep saltwater pool. This is a place to think, dream and grow amongst nature.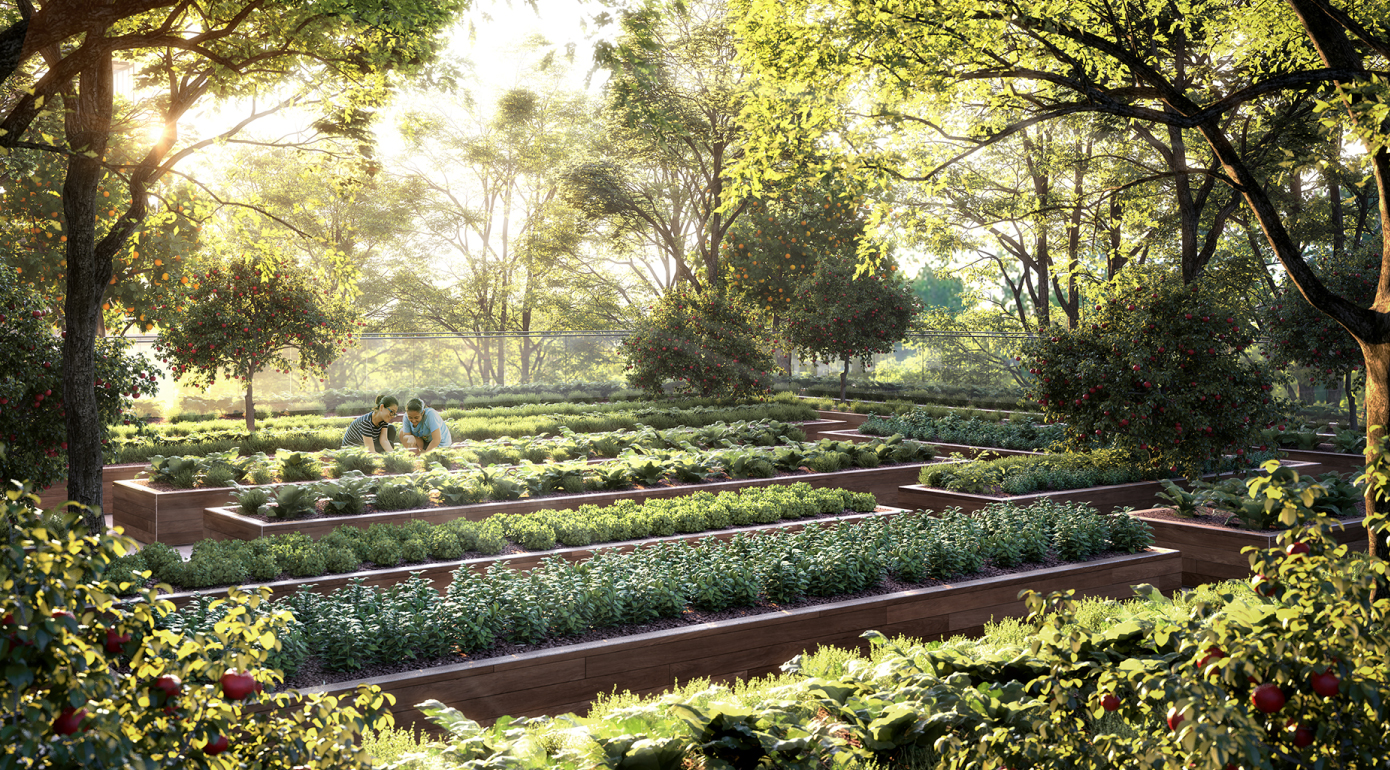 Level 5
Truly experience nature.
Observe the magic of nature, get your hands gratifyingly dirty, and reap the benefits of a garden designed to both eat and enjoy.